Evan Rutchik is a proud supporter of charities and nonprofits like the Jimmy Fund and TEAL Walk.
Education Initiatives for Underprivileged Communities
All throughout his academic and professional careers, Evan Rutchik has been a firm believer in the empowerment of education. When equipped with the right tools and proper training, dreams become achievable goals. On the flipside, a lack of access to crucial information and knowledge can severely impede someone's ability to reach their full potential. This is one of the many reasons why Rutchik is passionate about supporting nonprofit initiatives that empower underprivileged communities through education.
In particular, Evan Rutchik proudly supports organizations that empower disadvantaged youth through educational initiatives. Rutchik champions the efforts of SuitUp and CreativeSpirit; two organizations which he has both volunteered for and donated to over the years.
Cancer Research Charities and Awareness Initiatives
The Jimmy Fund
For years, Evan Rutchik has proudly supported The Jimmy Fund. Established in 1948 by Sidney Farber, The Jimmy Fund is known for its efforts in raising much needed funds for cancer care and research. Focused on being 'a Part of Something Bigger,' the nonprofit is guided by a commitment to conquering cancer of all forms faced by adults and children in the United States.
T.E.A.L. Walk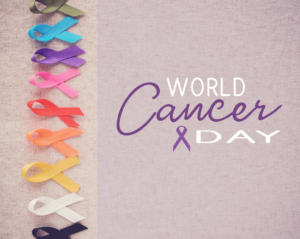 Tell Every Amazing Lady About Ovarian Cancer…
To say Evan Rutchik values education would be an understatement. In the way of cancer awareness, initiatives like TEAL Walk believe that education is not only empowering, but also potentially life-saving. The TEAL walk approaches the prevention of ovarian cancer with a direct focus on informing women about this sometimes asymptomatic form of cancer. By informing women of what to look out for, prevention of the illness becomes that much more possible.